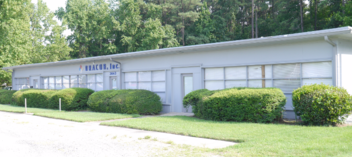 When your lab, commercial facility or manufacturing plant requires nothing less than perfectly purified water, Dracor Water Systems is ready to provide solutions. With equipment that spans filtration, membrane separation, deionization, and ultraviolet water purification systems, our experts can help you determine what the best option is for your application. Plus, we offer systems support and technicians you can depend on to keep things running smoothly and effectively.
Discover Water Purification Solutions
Call on our more than 100 years of cumulative experience today for installation, water filtration system maintenance, service scheduling, troubleshooting, general inquiries and more in Durham, Bethesda, Braggtown, and Durham County, NC. Just fill out the form to get started and we'll get back to you as soon as we can.
(919) 383-9423