Need to bring the convenience and benefits of purified water into your facility? Dracor Water Systems is ready to assist you in choosing the right type of purification system for your needs. Our more than 100 years of cumulative expertise ensures you're getting access to expert knowledgeability and a keen understanding of the products and water filtration system maintenance services that are available to you.
Installation
Not only do we supply you with a full scope of quality equipment, we're also your foremost authority for commercial system installation in Durham, Bethesda, Braggtown, and Durham County, NC. We'll execute a perfect installation for your system, to ensure it works effectively at the capacity you need it to, right from the get-go.
Systems We Offer
Depending on the presence of certain contaminants or microbes in your water, any number of purification systems may be required to ensure it's handled effectively. Some of the options include: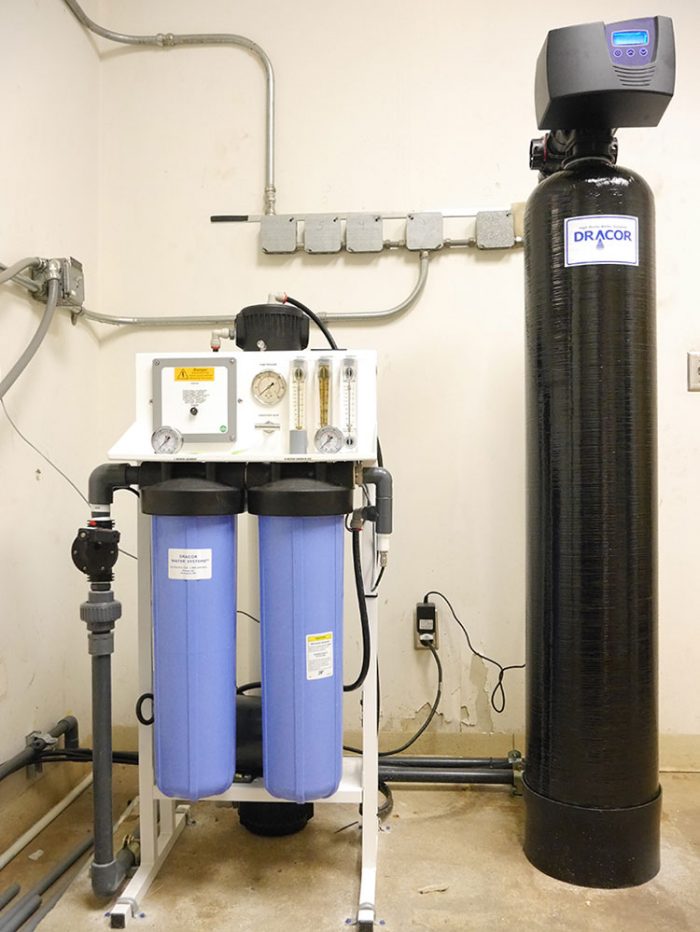 Filtration:
Filtration systems utilize different substrate mediums to pure microbes from water, ensuring purity. Activated carbon filters are among the most popular and are effective at removing larger particulates and sediment from water.
Reverse osmosis water systems:
Reverse osmosis water systems use a semi-permeable membrane to filter salt, bacteria, viruses and other contaminants out of water, enabling purified water to flow freely for use.
Ultraviolet water purification systems:
Ultraviolet water purification systems use UV light to attack pathogens on a molecular level, absolving them from the water supply and ensuring a high level of purity.
Ultrapure water systems:
Ultrapure systems achieve the highest possible level of filtration, producing water that's as close to molecularly pure as is capable. They often use combination purification techniques.
Portable Systems
In addition to the above systems, we also offer portable exchange deionization installation in Durham, NC for customers with semi-permanent purification needs. Talk to us about the equipment that might be right for you and we'll make sure you make an investment with confidence!
For more information about any of the equipment we sell or to inquire about the purification solution that might be right for your needs, please contact us at 919-383-9421.